When a new employee or community member is added to Salute, they will be able to login at ehs.salutesafety.com. They can access the LMS by clicking "Go to LMS" form the top right of the Safety Trainings tab.
Community Portal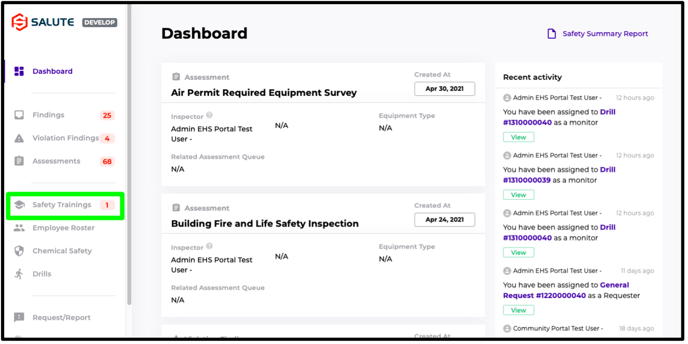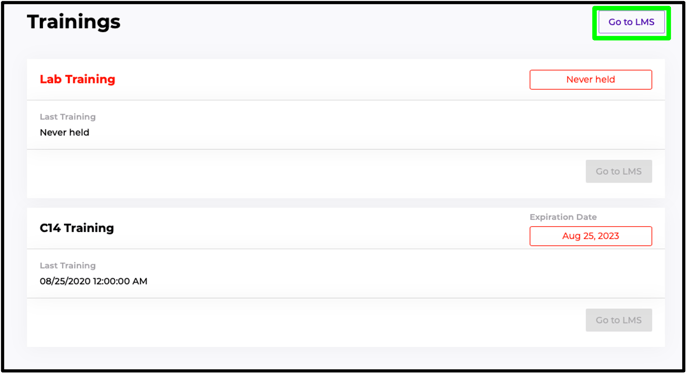 Salute Portal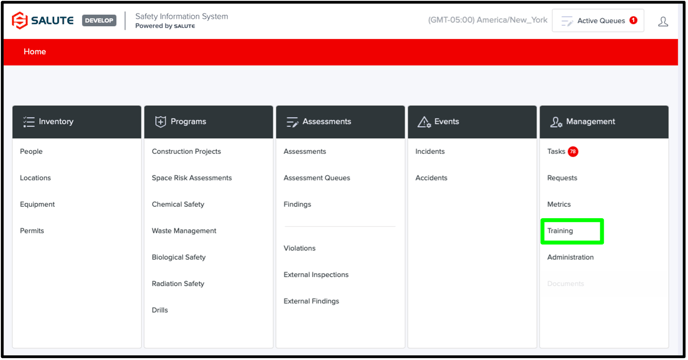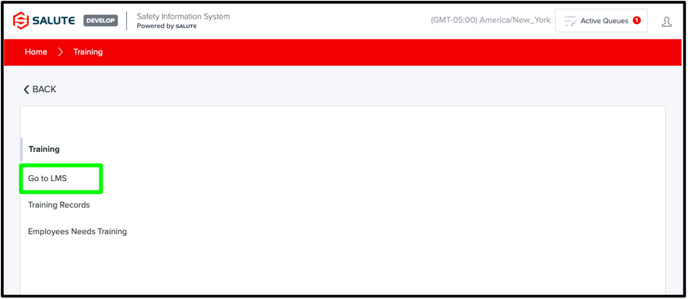 As of March 2023, to manual creation of a User needs to be performed in Salute directly. The LMS People sync feature will automatically add them to the LMS. Users can no longer be manually added to the LMS alone.
Salute LMS People Sync
The new LMS People sync eliminates the need for LMS users to either have logged in at least once or be manually (bulk) pre-populated in to the LMS to then be enrolled into a course.
The new sync will automatically create LMS Users with the role of "Student" as they are added into the Salute People module.
The LMS can be accessed from the Community Portal by logging in through ehs.salutesafety.com . Any User previously able to log in through lms.salutesafety.com with a Username and Password will now need to log in using Employee Log in.

Once in the Salute Community Portal, all Users will have the option to access the LMS from Safety Trainings by clicking "Go to LMS".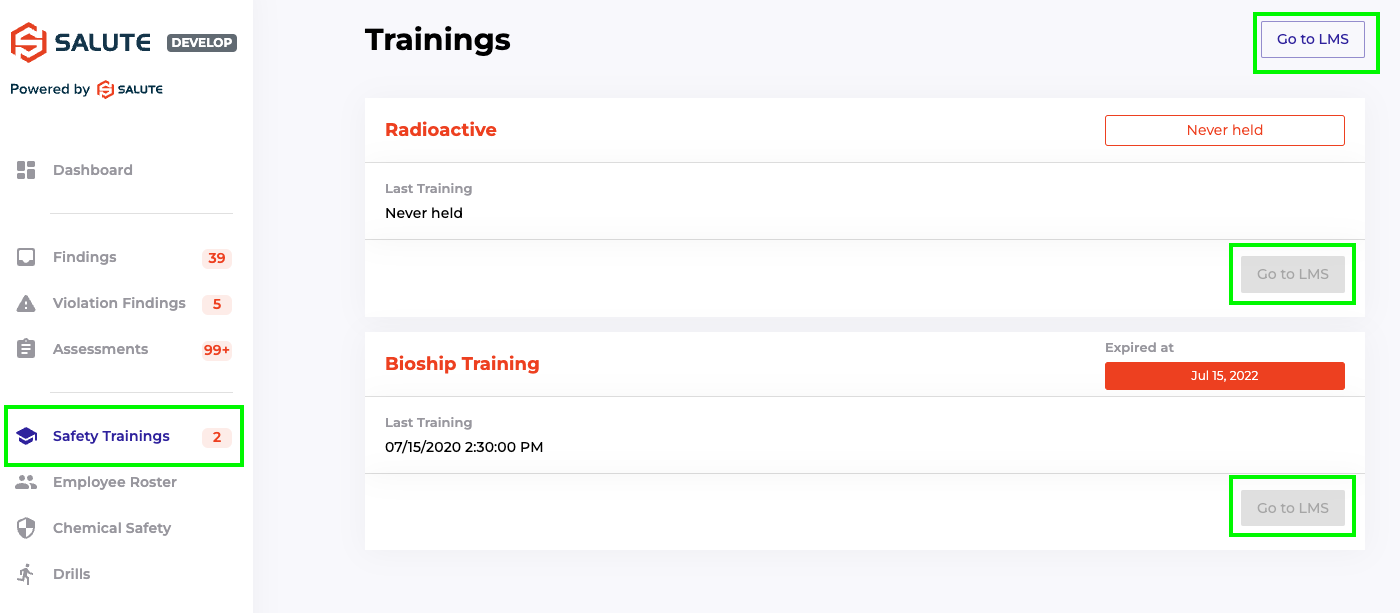 IMPORTANT: LMS Users can no longer be created directly in the LMS, and should be created in Salute People directly.
If a User needs access to the LMS but does not have a User Account in Salute People, they will need to have a new Account created for them in People by a User with the Salute Administrator role.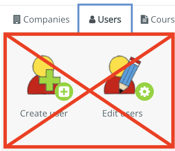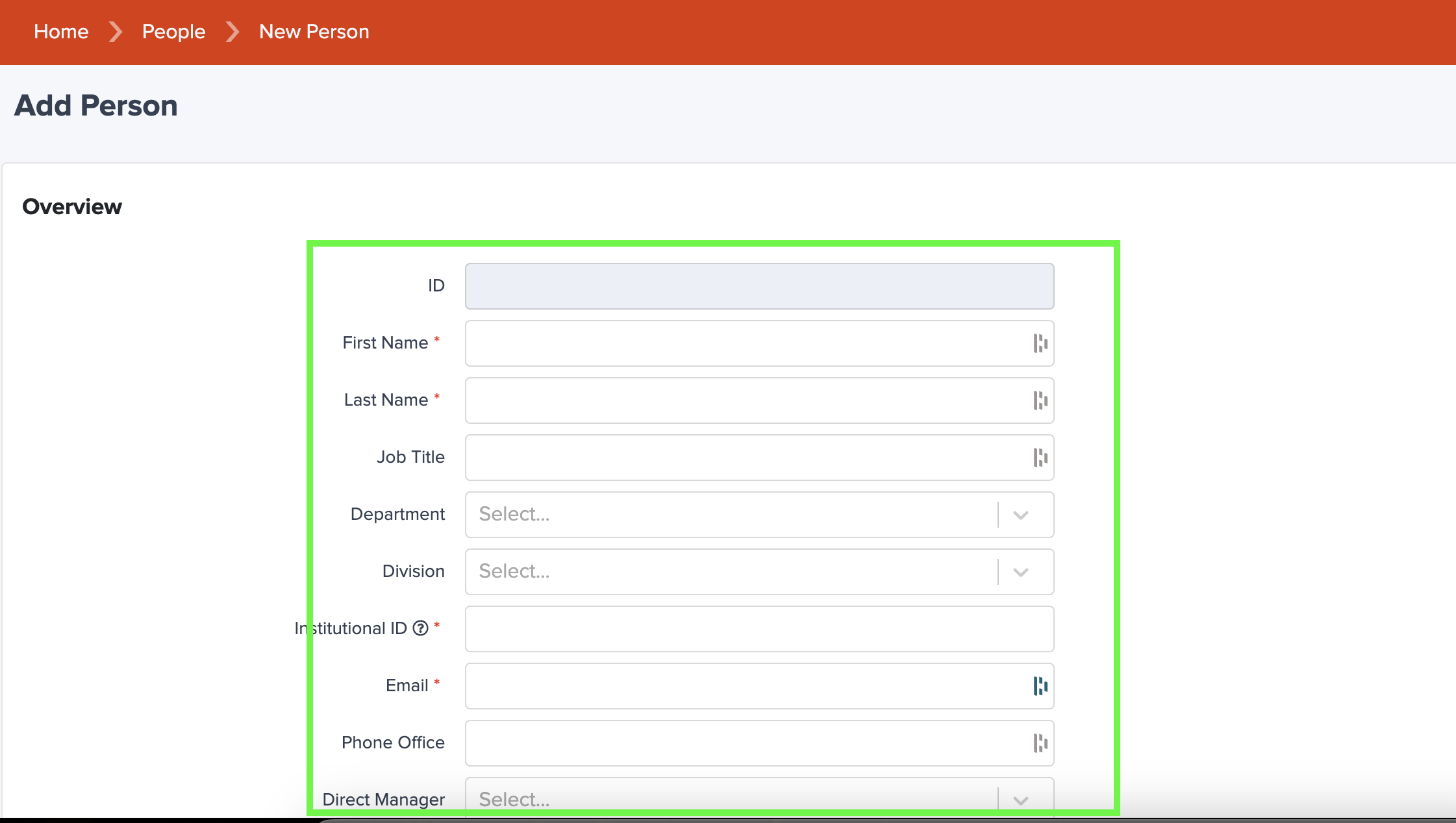 Any Users that were manually created for LMS only, now have corresponding Users in Salute People. Users will need to have their accounts Activated and set their password when ready for log in.
If you have a high volume of users to be activated (>150 Users), requests to bulk activate accounts can be made through a Support Ticket on Support@Salute. Please note, password links are only active for a limited amount of time before expiring.