Labels are used across Salute to track and group different pieces of data to feed in to User's personalized Tableau Dashboards.
To Access Labels:
Log into the Salute Portal.
From the Salute Portal landing page, the Management set of modules
From the Management modules, locate and select "Administration"
From the list of modules that generate, locate and select "Labels"
Viewing and Navigating Current Labels
The Labels landing page will be divided into three columns: Label ID, Label Name, and Visible on Community Portal.

All column headers are equipped as dynamic search fields. A User can search for a label based off of any of the attributes associated with it. A User can also filter the data alphanumerically.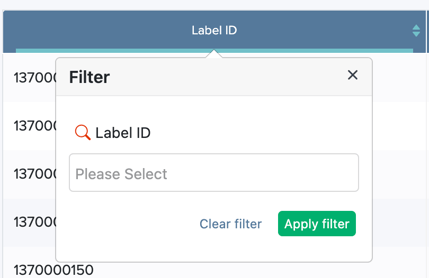 A User can locate and select "Mange Columns" in the top right corner to pick and choose which columns they would like to view on the landing page.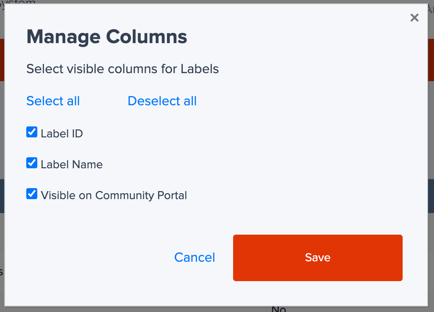 Upon filtering, a User can locate the cog wheel on the top right side of the page and choose to save the filtered view as a pre-set.


To view any of the details on a desired label, the User must click into a label. Here, a User can do the following to a Label:
Edit the Label Name
Toggle on or off if the User would like the Label to be visible on the Community Portal
Delete a Label

Note: a Label can only be deleted if there are currently no existing records associated with a specific Label

Creating New Labels
On the landing page, locate and select "+ New Label" in the top right corner
Create a Label Name
Check off if the Label should be visible on the Community Portal
Select Save