People provides safety professionals an easy place to view all relevant safety information related to someone within your organization.
To access People:
From the Salute Portal landing page, select People from the first set of modules.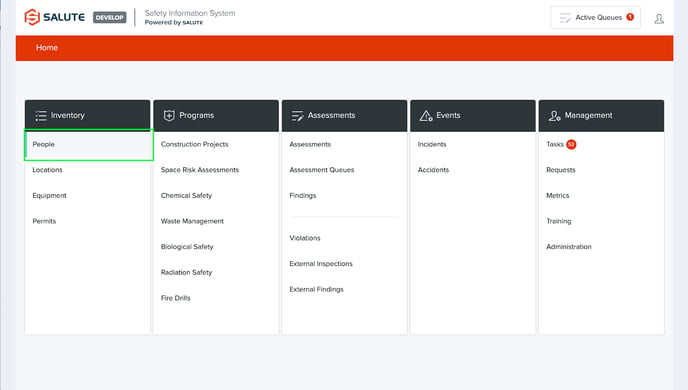 From the People landing page, you can use the filters to search by name, email, department, division, or other attribute by selecting the title of that column.

Selecting an item from the landing page will bring you to the record for the individual.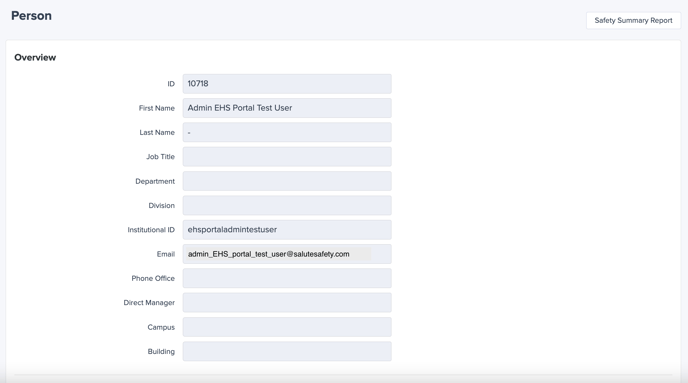 On this page, you will find relevant information from your organization's directory, such as name and email address, as well Salute specific information including:
Do they have a delegate or Safety Coordinator who can access and respond to items for them?

Are they going to be receiving notifications?

What type of Responsible Person are they?

Are they Active within the Directory?

What Related Items within Salute are associated with this person?
From this screen you can also generate a summary report that aggregates all recent and relevant information for the user.