Accessing your Salute platform is easy! Salute is a web app that can be accessed from any internet connected device, and from most web browsers. We suggest using Google Chrome for best results.
Overview
This document provides an overview of how users interact with Salute based on the setting of an organization. Salute does not, and will not, limit the number of users each organization has on the platform, which makes managing the roles and permissions an important part of the platform.
Each user that logs into Salute will be taken to either the Community Portal or the Salute Portal. Users with access to both will be able to select their default platform for future logins.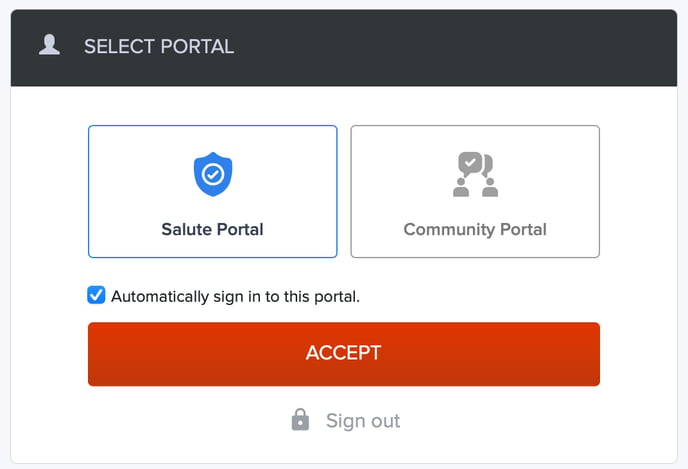 The Salute Portal is the primary platform for conducting safety specific workflow. This includes access to all modules, and Administrative Functions.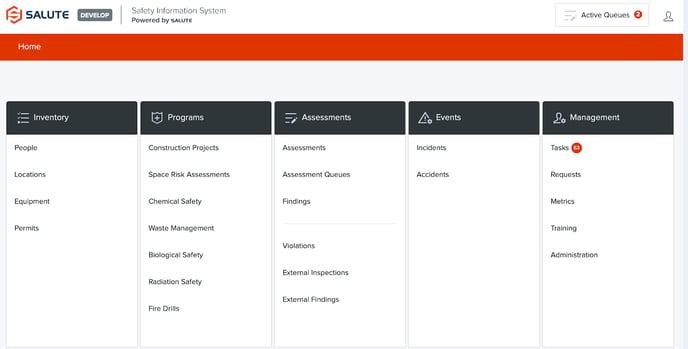 Only users who are selected as Administrators, or are added as a Salute Portal Usersor Group Manager a User Group will be able to access the Salute Portal.
Community Portal
The Community portal is the platform for all non-safety personnel to access Safety information and to respond to or report on safety related issues.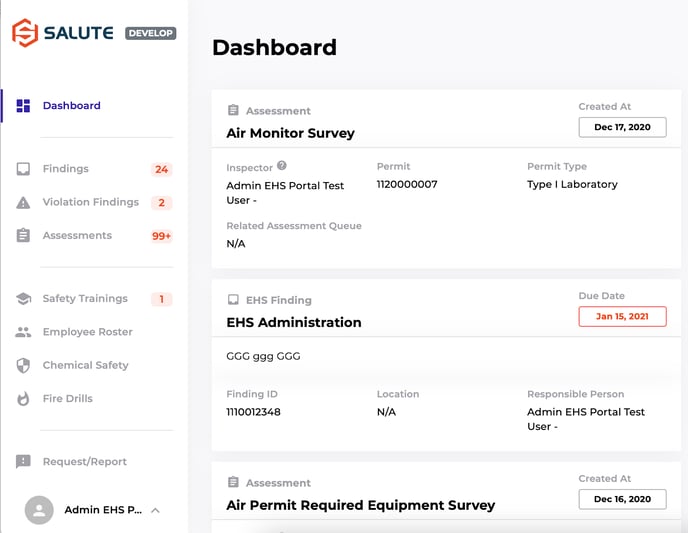 User Groups
User Groups are the primary function Salute uses to partition data and limit access. This enables our Users (Salute Admins) to effectively manage complex work and geographic groups.
User Groups can be accessed under the Administration Module. From the landing page an Administrator can see all of the User Groups and the number of members in each group. Note: Managers of each Group will also be able to access this screen to manage users, but will not be able to see other groups for which they are not a manager.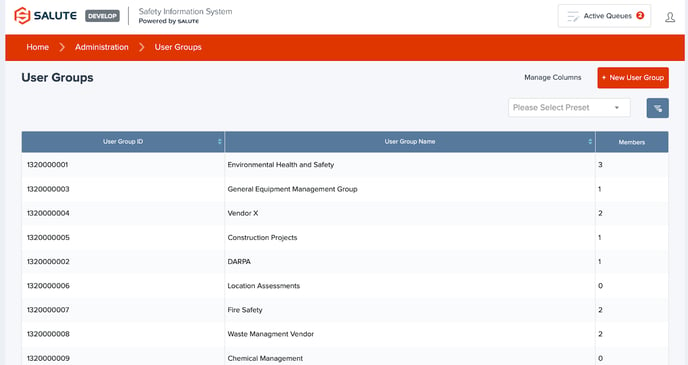 When creating a new user group, Salute Admin users will be to select which modules are available to members of this group, and indicate which users are the managers of the group.
Group Managers are then able to access this page to keep track of the Managers, Salute Portal Users, and Community users.
Below are a few examples of how Users groups can be used effectively in the system:
Example 1: Limiting Access for Vendors
If your organization uses vendors to conduct certain workflow, it is possible to create a user group and add the Vendor accounts to that group. You could then give them access to only the relevant module, and only relevant data within that module.
Example 2: Controlling Access to Assessments
Assessments are the primary workflow within Salute, and many groups may want to use the platform to be able to conduct assessments. In order to eliminate clutter and confusion, organizations will often set-up User Groups to limit data availability to certain roles. For example, there may be a Fire Safety Group, and all Fire Safety related Assessments will be connected by this group.
Using User Groups will limit the likelihood of accidentally data entry, and access to data which should be confidential.
Administrators (Salute Admin)
Administrators can be set-up during implementation by Salute. Once a user is an Administrator, they are able to add other users as Administrators by visiting the People module, selecting that person, and flagging the users as a Salute Admin.


Salute Admin users are able to access all data elements within Salute, and have the ability to delete certain items that may not be able to be deleted by other users.